Home
Extension
Services
London
Adding a well-designed kitchen extension can not only add value but significant functional space to your home. A glazed extension can bring light into a space as well as make a seamless transition between the outside and inside.
Our specialist team can design and extend your property to make your living space bigger and more functional. We work with our clients to design and build a space that works efficiently for their family needs.
Reasons
to
extend
Given the high cost and hassle of moving – stamp duty, agents fees, solicitor's fees etc. Staying put is a very attractive option. Furthermore, if you live in an area that you really like and enjoy; why move? A single-storey extension is a cost-effective way to add extra living space to your home through either a kitchen extension or a side return. You can open up your living and dining area to create more space and light – which can be a rare, but, highly sought-after commodity in London!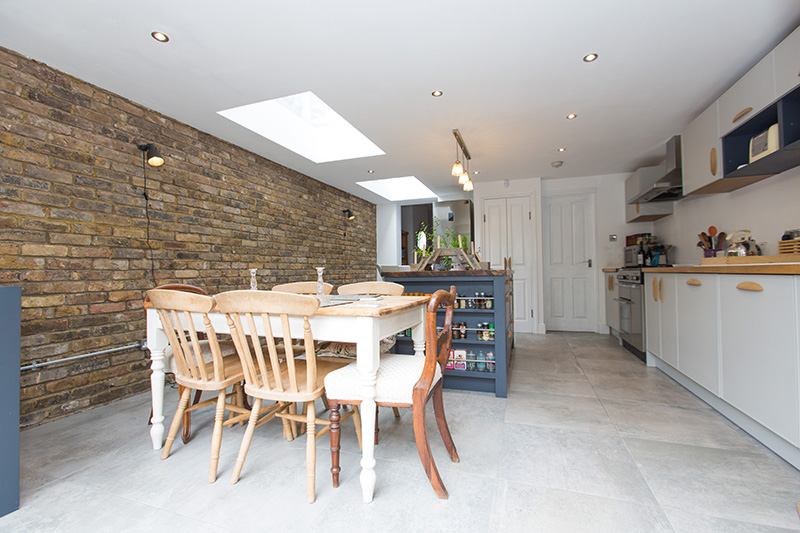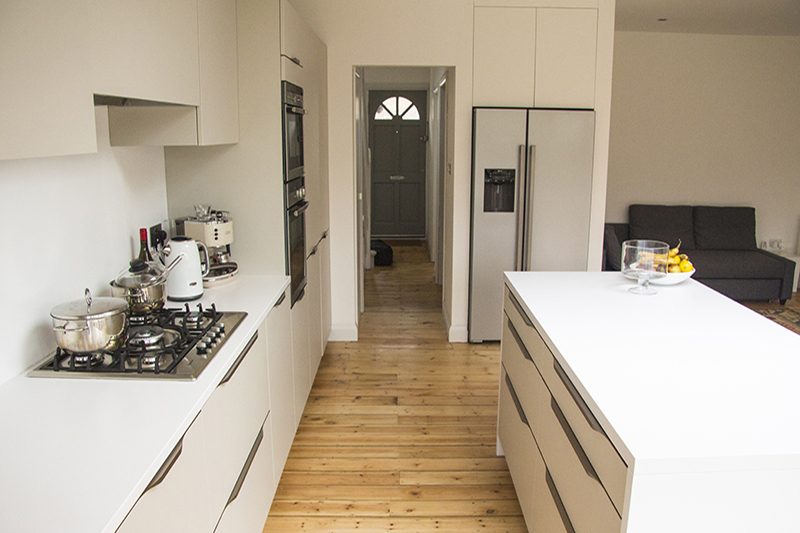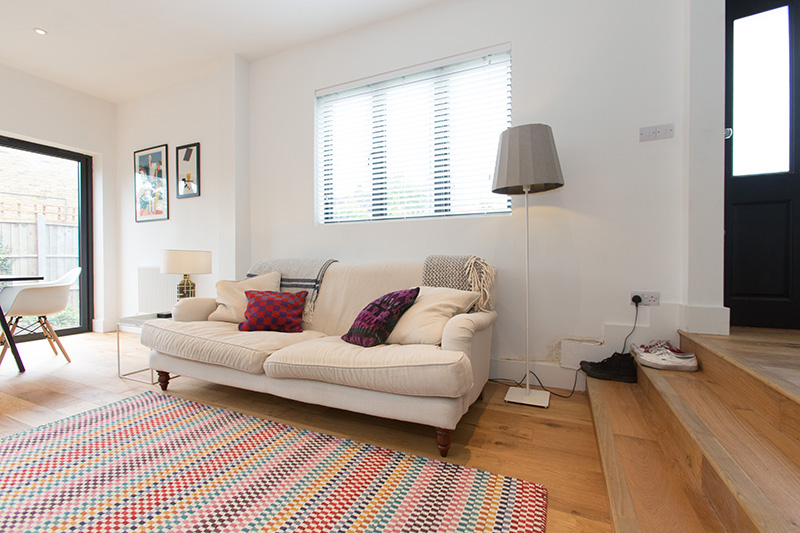 Ways
to
Extend
There are a number of ways to scale-up space with a home extension. Here are four examples:
Rear
Extension
This extends out from the back of a house and is typically a kitchen and / or extra living / dining space.
Rear extension
Our in-house design team has worked with many of our clients to reconfigured the downstairs space and open up the existing living areas, creating a better "flow" between the front and back of the house. We are very proud of our build teams that always refurbish sympathetically (typically we refurbish and extend old Georgian or Victorian buildings) and build a stylish new addition with the extension.
Side-return
Extension
This is a very common extension for a terraced and semi-detached house in London. Typically, this provides a combined kitchen, dining and / or living space or a larger kitchen and dining space.
Side - return extension
All of the side-return extensions we have done include large roof windows to bring in extra light and large opening doors and windows to the rear.
Two-storey
Extension
A two-storey extension doesn't cost as much as you might think. In terms of building the fabric of the structure a lot of the ground works, steels etc. has to be put in place for a single storey extension anyway.
Two-storey extension
Where costs mount is usually the additional internal finishes and fixtures. A two-storey extension greatly increases living space – commonly with an open plan kitchen and dining space downstairs and a large master or guest bedroom with en-suite upstairs.
Bespoke
Extension
This can be anything you want! Working with our design team, you can create any space you like. Your extension can be an expression and extension of you and your identity.
Bespoke extension
If you would like some design ideas and to see what type of extension is possible for your home see our case studies below or talk to us!